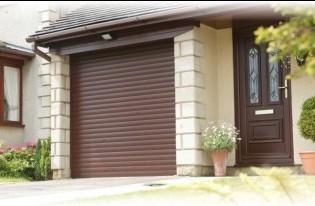 I-Fix can provide many different applications of garage doors, the aluminium roller shutter doors are very popular amongst our customers and are normally used in commercial or residential situations due to their aesthetically pleasing nature. Strong, reliable, and delivering a lightweight protection solution, they are available to fit most apertures, and can be supplied in a finish to suit your needs.
This product is available as a bespoke shutter to fit your building, or can be offered as a built in solution for new build properties. Typically supplied as a solid curtain, we can also offer the option of a punched or perforated shutter.
Like most of our shutters, the aluminium shutters can be operated using a single or three-phase motor or can also be supplied in a manual option (depending on size and usage). Being of aluminium construction, these roller shutters are much lighter than their steel counterparts.
We can also fully automate your garage door to suit your needs with many different types of ways from remote entry to gsm control or keypad access.