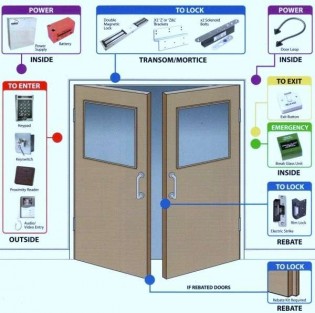 Need to secure a premises to stop unauthorised access? I-FIX can install a wide range of access control devices to suit your needs.
The illustration shows just some of the different options in ways to secure your premises, each can be used for a wide range of environment's – domestic premises, business buildings, clinics etc. Whatever your requirements, I-FIX will advise to meet your companies requirements.
Already have access equipment, but it has generated a fault? We are able to diagnose and repair. Even if you have an old system in place and can not get the parts, we will find a way to replace and modernise the system present.